WELCOME TO

OF SOUTHERN HEIGHTS CHURCH
The place to get all of your Southern Heights information.
Find HAPPENINGS anytime at www.s-heights.org/happenings.
HAPPENINGS is emailed weekly to everyone on our email list.
Contact us at shcrc1@gmail.com to be added to the list.
BIBLE QUESTION OF THE WEEK
Who was the worst sinner in the Bible?
Scroll to the bottom for the answer.
JOIN US FOR WORSHIP, SUNDAYS AT 10:30am
PASTOR TODD'S WEEKLY WORD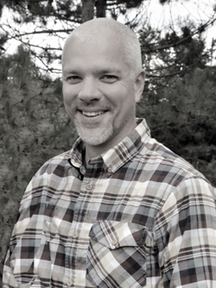 Dear Friends,
Greetings and joyous blessings to all of you!  Do you FEEL blessed and "highly-favored" by God?  Well you are!!!  But I have a hunch that many of us tend to think of ourselves as pretty average, ordinary folks.  Sure, God loves us, but "highly favored" would be overstating it a bit.
Yeah, I bet that's what Mary would have said too…
And Mary isn't the only one!  Joseph had a similar experience that helped him know he wasn't just an average Joe.  A priest named Zechariah went to work one day, and came home speechless over the same kind of discovery!  A flock of shepherds learned something that illuminated their midnight darkness in an instant!  In each case, their clarity came from an encounter with an angel of the Lord.
This Sunday in worship, we're hoping to experience an encounter of our own with the angels of the Christmas story.  What those angels came to declare is the whole Gospel!  Come and hear it with us, celebrate it with us, and then prepare to go into the world and declare it wherever you are in the days ahead!
See you Sunday morning at 10:30!
His…Pastor todd <><
UPCOMING EVENTS AT SOUTHERN HEIGHTS
These are highlights only.  CLICK HERE for the calendar to see a full listing
December 7 – 1st & 3rd WEDNESDAYS AT SOUTHERN HEIGHTS
– 10:00am – Women's Ministry – Morning session – same topic as evening session
– 5:15 to 6pm – Light Supper
– 6pm to 7:30pm – Women's Ministry, Men's Ministry – upstairs
– 6pm to 7:30pm – K-5th Grade & Middle School (6th-8th) – downstairs
– Nursery provided upon request – please call the office ahead so we can schedule leaders
December 11 – CHURCH MEETING – immediately after worship, to vote on the 2023 budget
December 18 – CHRISTMAS PROGRAM – "Lessons and Carols"
December 18 – "JINGLE & MINGLE" – After the Christmas Program in the Fellowship Hall.
December 24 – CANDLELIGHT SERVICE – 5:30pm to 6:15pm
.
EVERY SUNDAY:
– 9am – EDUCATION HOUR – for Middle School, High School and Adults
– Noon – LUNCH BUNCH – meet in lobby right after worship
THANK YOU
Dear Southern Heights family,
Thank you for your recent Love Offering. Your generosity is never taken for granted and your gifts are a blessing to us. We are grateful and humbled before God that He has given us the opportunity to serve both you and Him, here at Southern Heights.
We look forward to worshiping God and working together with you as Jesus' followers during the remaining weeks of 2022 and into the coming year. May all that we do together as the family of God bring glory to our Lord and Savior.
With deep gratitude,
Your staff:
Pastor Todd, Jeff & Melissa, Deb & Tom, Tami, and Judy
EDUCATION HOUR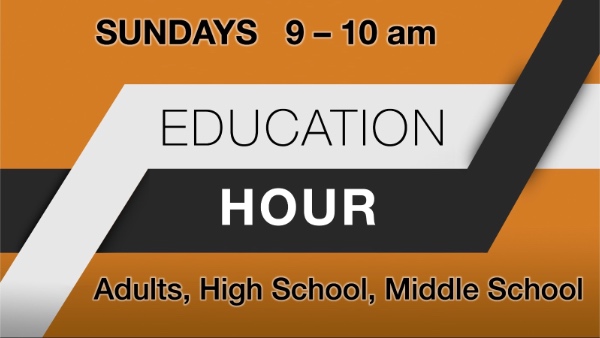 Education 
Hour is from 9am to 10am f
or Middle School, High School and Adults.
Middle School Ed-Hour


Taught by Gregg Jones as he brings not only his heart for education, but also his artistic abilities to learning.
High School Ed-Hour
 Taught by Doug Koning and Amy Triemstra.  They team up to bring amazing teaching that the High Schoolers love.
ADULT ED HOUR
Managing the Stresses of the Holidays


December 4 – Dealing with Difficult People

– Susan Hall


December 11 – Coping with Loss and Depression

– Chris Augustine


December 18 – Tools for Financial Strain

– David Van Zoest.
December 25 – NO ED HOUR – CHRISTMAS BREAK
January 1 – NO ED HOUR – CHRISTMAS BREAK
January 8 – Praying and Praising in Colo

r – Donna Neevel
Grab some colored pencils and spend time coloring a picture of God's Word while you think about the verse and talk about God's Word with others while they color their pictures.  A very creative way to mediate on the Scripture.
January 15 – Sanctity of Life Sunday


A representative of Bethany Christian Services will join us as we talk about ways that we can help in promoting life through birth, adoption, hosting refugee families and end-of-life care.  This will be a rewarding session celebrating life.
CHRISTMAS PROGRAM 2022
It is that wonderful time of the year when we are blessed to enjoy the annual Christmas Program.  This year it is called "Lessons and Carols".  We will learn and sing through the songs of the season.  The children's ministry will lead, but many ages will participate as well.  There will be a dance and even a "walk-up choir".  Bring the entire family.  It will be a great way to celebrate Christmas together.
JINGLE & MINGLE
After the Christmas Program on December 18th we will gather in the Fellowship Hall for a special Christmas Themed time of refreshments and conversation. This is a great time to get to know people better and also catch up with those we haven't seen for a while.  Christmas time is a great time to gather together while enjoying some nice refreshments.
1st & 3rd WEDNESDAY NIGHTS
1st and 3rd Wednesday Nights

are busy in the building.  We love that.  
Light Dinner at 5:15pm

. If getting dinner is an issue, join us for Pizza or Subs.
Nursery RSVP

– If you need nursery, please contact the office beforehand so we can properly staff.  
Kindergarten to 5th grade

will meet for a fun time of learning, games and crafts
 called "Eating Our Way Through the Bible" stories in the Bible about food. 
Middle School (6th to 8th grade)

will meet in the student room and will also do their own version of "Eating Our Way Through the Bible" a very fun lesson series.
The Women's Ministry will meet at 10:00am and also an identical lesson at 6:00pm
The Men's Ministry

will also meet at 6:00pm and dig into a Bible study.
DO YOU HAVE A PRAISE OR PRAYER REQUEST?

Click on this prayer prompter image or send an email to deborahbos2@gmail.com and your prayer or praise will be included in our weekly Prayer Prompter, which is received and prayed over by many in our Southern Heights family.  Please note if your request is confidential and it will only be shared with a small group of elders and staff who will be confidentially praying for you.
YOUR OFFERINGS TO GOD
From 11/27/2022
THANKSGIVING OFFERINGS 2022
Honduras TEE Food Program = $5,950
World Renew Hurricane Relief = $403
Kalamazoo Gospel Ministries = $592
Thank you for your generosity toward these wonderful causes.
As we head into the last month of the 2022, please remember Southern Heights and the work that is done for God's Kingdom in your year-end giving.  We are a bit below budget at the moment, but God is providing for us so that we can provide for our neighbors in this community and around the world.  Thank you!

If you have any questions about your giving, if you would like a statement sent to you, or if you would like to know what your First Fruits estimate was, please email our Treasurer, Jeff Baas at jmbaas1@gmail.com.  We will be happy to help in any way possible.
BULLETIN NOTES:
In search of book donations for our Little Library


Books for children, teens & adults; fiction or non-fiction; used or new; with good, clean content.

 

There will be an ongoing need for books. Please leave your donations on Judy's desk. Thank you for sharing.
Check out our Online Directory (CLICK HERE)
Please make sure our information about you is correct. Using the directory is easy once you know how.
 

Judy will happily help you, (269.349.4954 or shcrc1@gmail.com).
FREE & CONFIDENTIAL COUNSELING IS AVAILABLE
If you feel the need to talk to a professional counselor, we have a
Church Assistance Program

(CAP) with Pine Rest Mental Health Services. To get started – or for more info – call 616.455.6210 or 800.442.0809 and mention our Southern Heights CAP membership when you do.