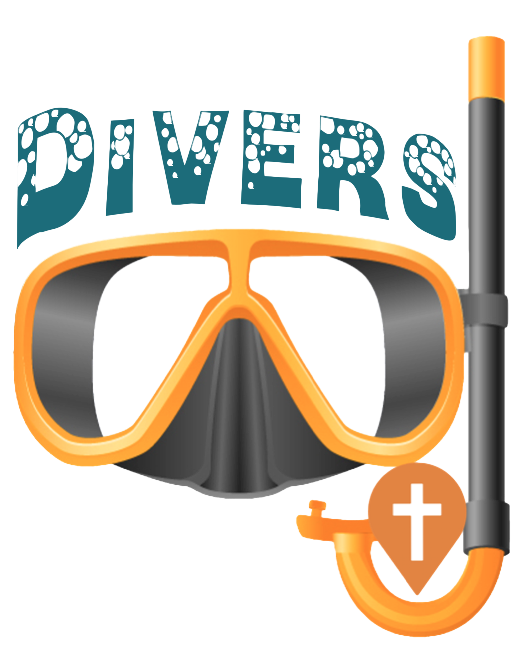 Divers is a place for 4th and 5th graders to "dive in" and begin to ask questions and explore how God's Word applies to their life.
The Divers will begin their Sunday at 10:30am in the worship gathering for about 10-15 minutes.
Then on the 1st and 3rd Sundays, they will be dismissed to go to their Disciple-SHIP Journey class, "Divers", for the rest of the worship gathering.
There they will be led by a caring teacher team who will help them ask questions and lead them as they try to find the answers (or maybe just more questions).  The goal is not just to get to the answer as quickly as possible, but to learn how to find answers on their own and how to ask follow-up questions.
The reason the "Divers" meet only twice per month is because this is a transition time.  They can begin to be a part of the worship gathering as well as having time with their peers.  After they complete "Divers" they will be attending the worship gatherings each week as their Middle School classes will meet at other times.
Divers is a great completion of the Elementary School portion of the Disciple-SHIP Journey, and we pray that the children will continue their journey with Jesus through their entire life.