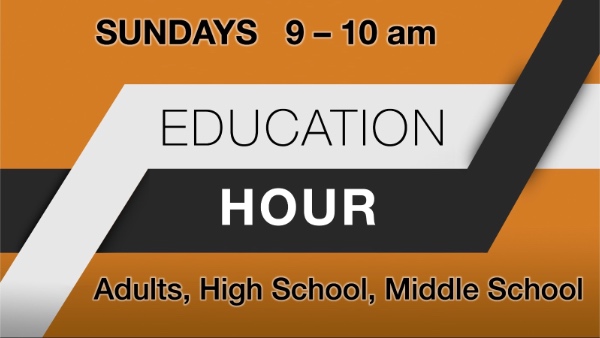 SUNDAYS 9:00 to 10:00 am
Every Sunday morning from 9-10am we have "Education Hour".  This is a special Bible study time for Adults (as well as Middle School and High School students).  Each group has their own room and their own special Bible Study topic that is chosen specifically for them.
For the Adult Bible Study – we will begin with a study called "Simply Pray".  It is a very powerful 5 week study about how God teaches us to pray through the Bible.  We will not just study about prayer, but we will also take some time in the lesson to practice prayer and pray together.  You do not have to pray out loud if you are not comfortable with that.  We hope that you are able to join this powerful study from September 18 to October 9, every Sunday from 9-10am.